Regular price
Sale price
$8.99 USD
Unit price
per
Sale
Sold out
20 Moments of Tooth is proud to introduce our new tooth fairy box! This tooth box is the perfect baby keepsake box for your child to store their milk teeth or lost baby teeth in. 
Material: Our Tooth Fairy Box is made of beech wood which is odorless and durable with four small circular magnet closures. The Tooth Fairy Bag is made of soft microfiber fabric.
Design: You will get 2 different styles:1 tooth fairy box and 1 tooth fairy bag. The tooth fairy box can be used as baby tooth keepsake box with our small 20 Moments of Tooth logo printed on each.
Baby Tooth Storage Box: The size of the wooden baby teeth keepsake box is 1.5"w x 1.5"l x .75"h inches & the diameter of the inside circular opening is 1". The tooth fairy bag is 2.33"w x 2.33"l.
Practical: Losing a tooth is an exciting & proud moment for children. Help them feel equipped & ready w/ the soft tooth fairy bag that they can easily take with them in their pocket to school.
Keepsake Box : The wooden box is perfect for parents to hold on to their children's lost teeth through the years as a small storage box. Children will also love it has their baby tooth holder.
We paired this box with our signature soft tooth fairy bag as it will help parents and children on those days when wiggly teeth are sure to fall out. Send your child to school or fun activity with the tooth fairy bag in case their tooth falls out before they're back home. They will feel secure knowing they have a safe place to put their tooth to take it back home for the magical Tooth Fairy visit later that night! Once home, the child can either place their lost tooth in their keepsake box on their bedside table - the perfect solution for the child who may not be comfortable placing it under their pillow. OR they can place either the tooth fairy bag or the tooth fairy box in their tooth fairy pillow! Please visit our listing for the Tooth Fairy Pillow and its spacious pocket that will also keep the tooth fairy bag or wooden box safe and in place for the Tooth Fairy!
Package Includes:
For Variation 1:
1 Tooth Box, 1 Tooth Pouch, 1 Sample each of Fairy Funds, Tooth Receipt, & Tooth Fairy Letter on Kindness
For Variation2:
2 Tooth Box, 2 Tooth Pouch, 1 Sample each of Fairy Funds, Tooth Receipt, & Tooth Fairy Letter on Kindness
Dimensions

Tooth Box: 1.5"w x 1.5"l x .75"h; Tooth Bag: 2.33"w x 2.33"l
Care Instructions

May wash and dry tooth bag in a washing machine & dryer, within a net bag is best. Clean the wooden tooth fairy box with a simple solution of soapy water and if it begins to look dull, add a small amount of olive oil or coconut oil to a rag and polish the box.
Shipping & Returns

Shipping is free within the Continental United States. Please contact us at 20momentsoftooth@gmail.com to inquire about returns or exchanges.
Share
View full details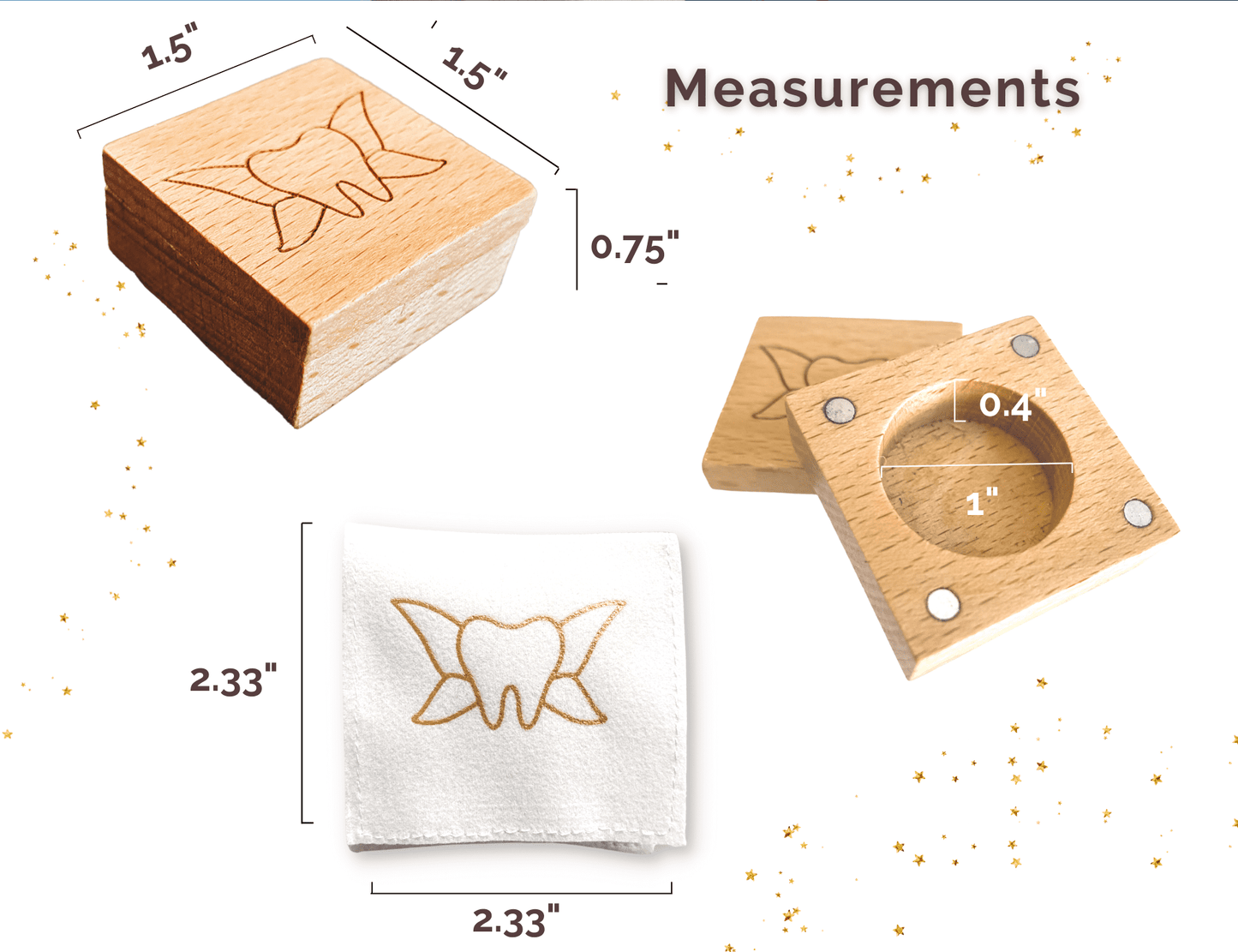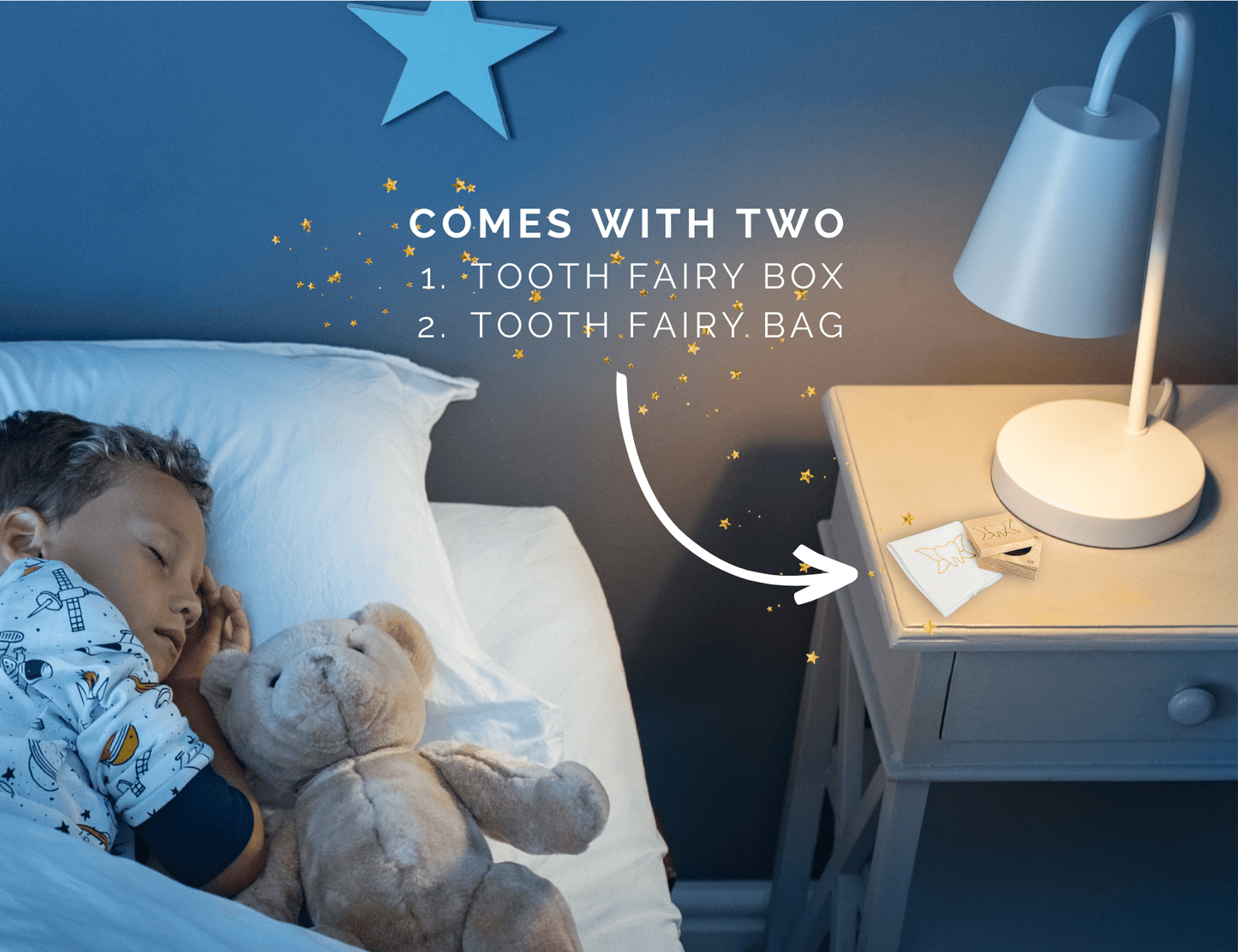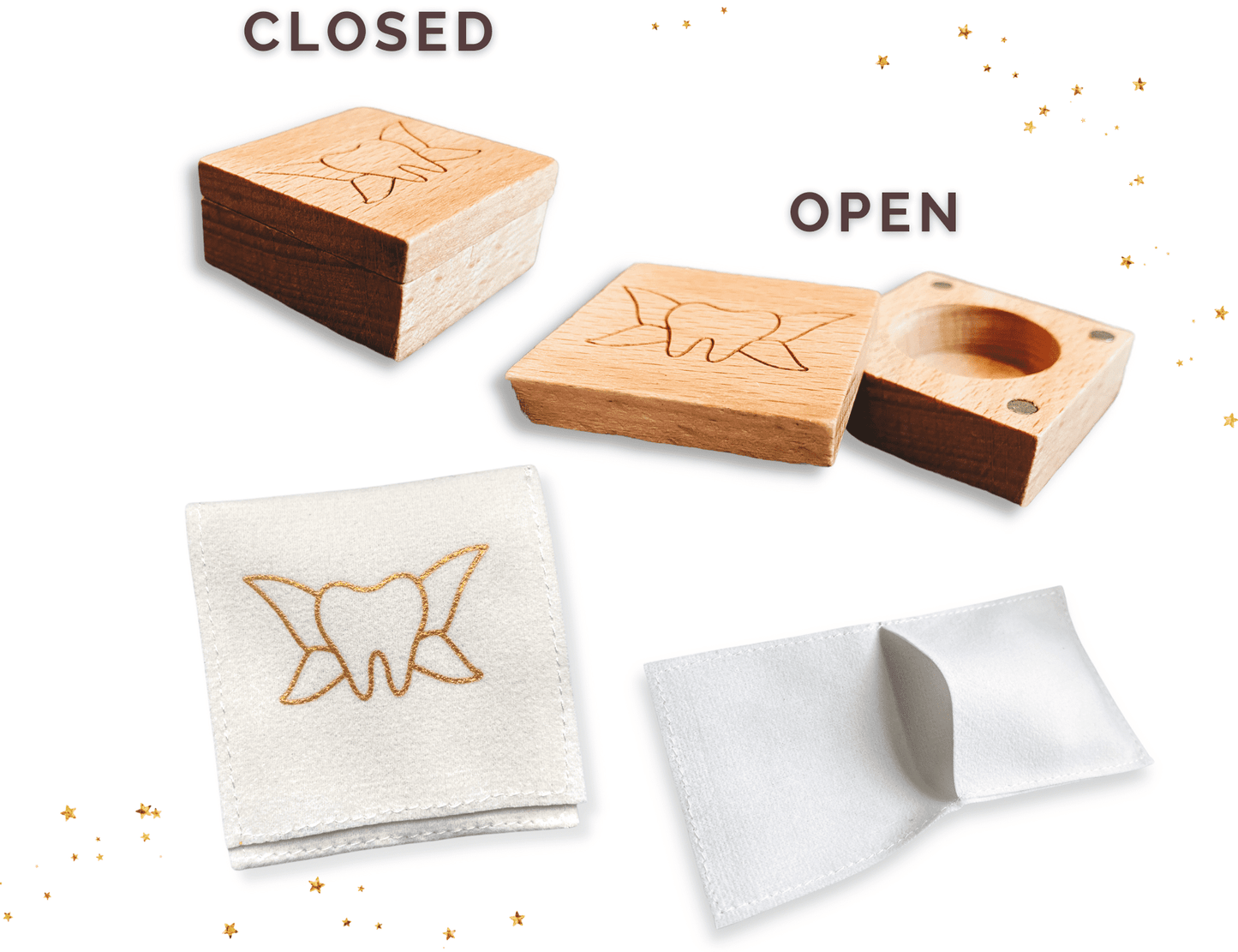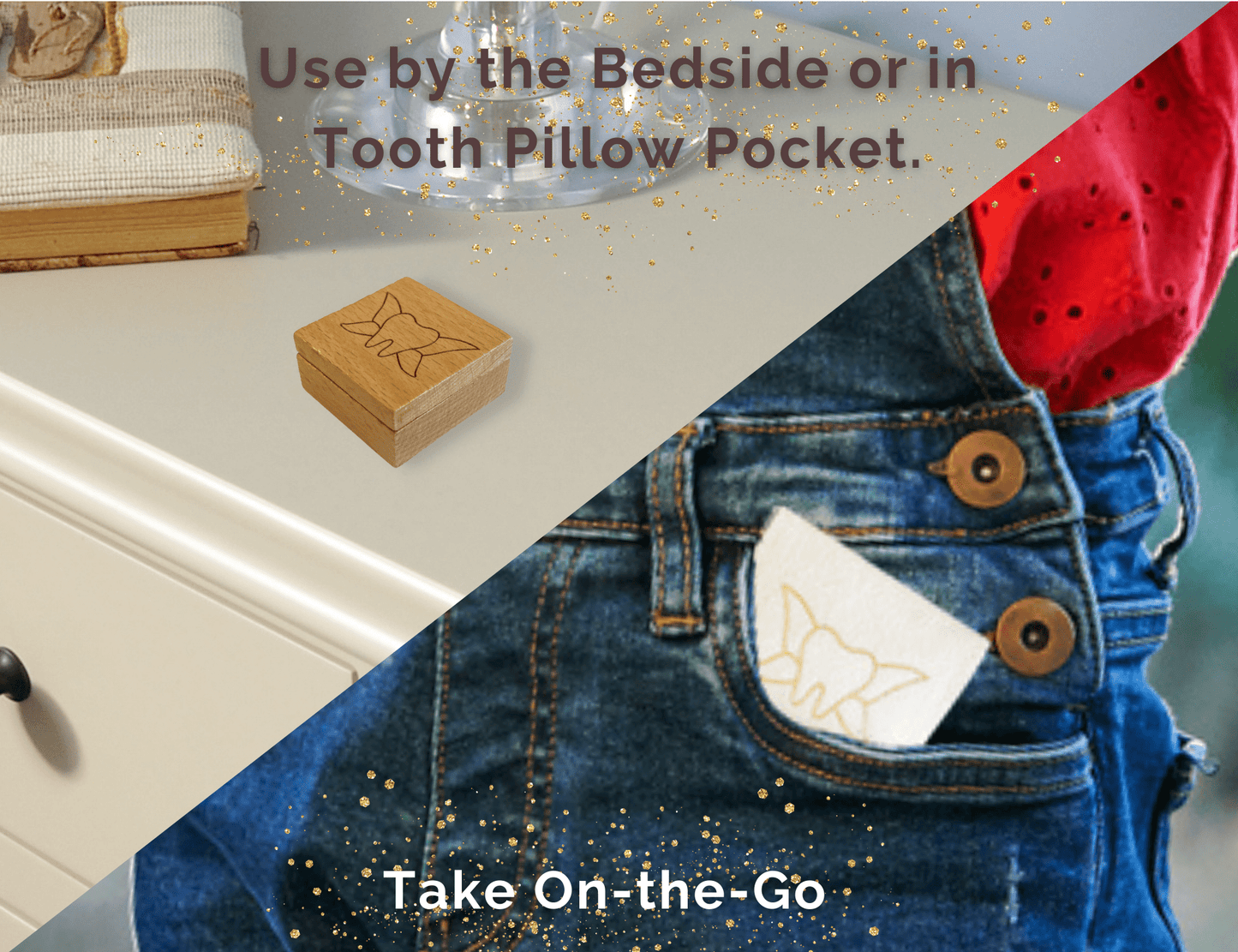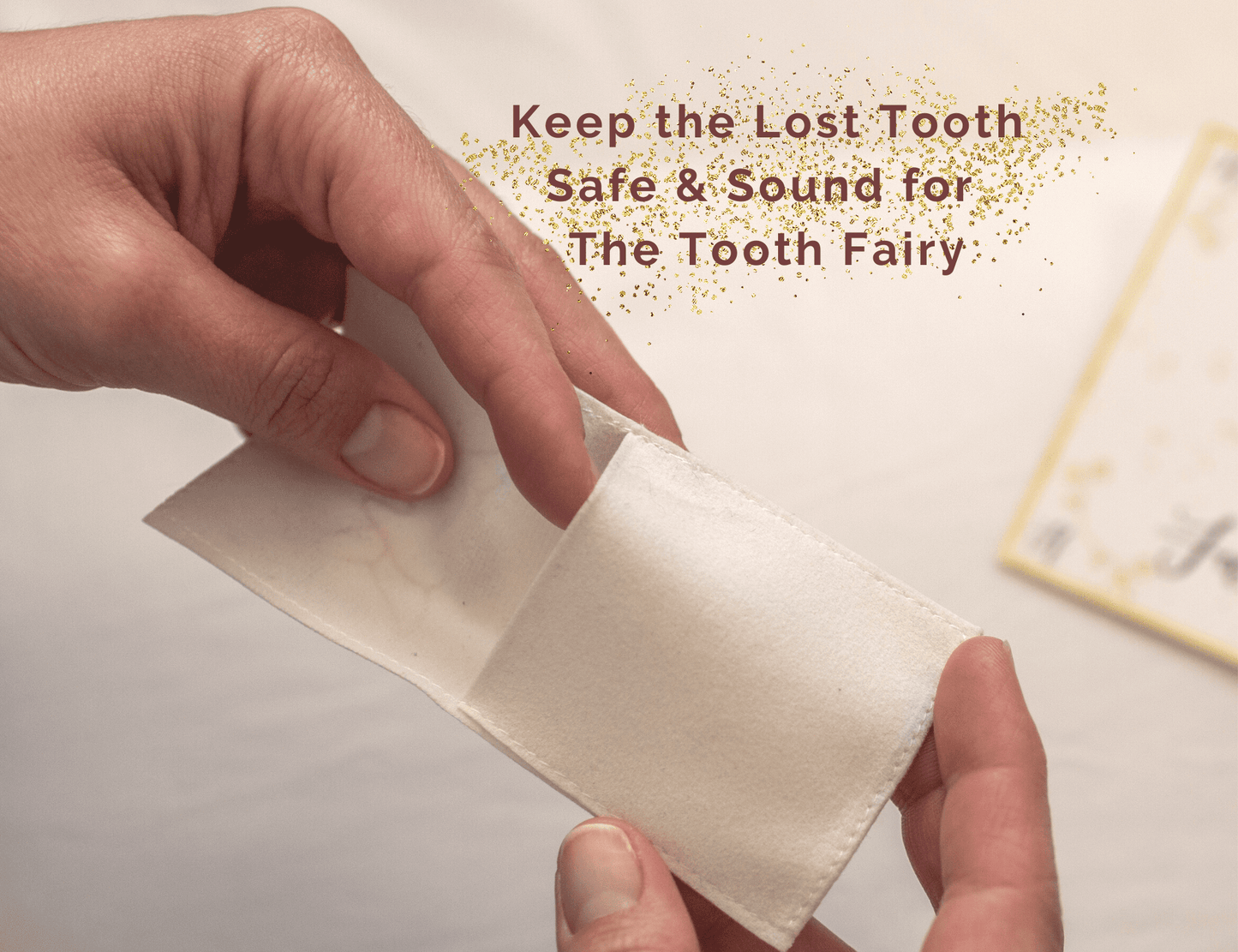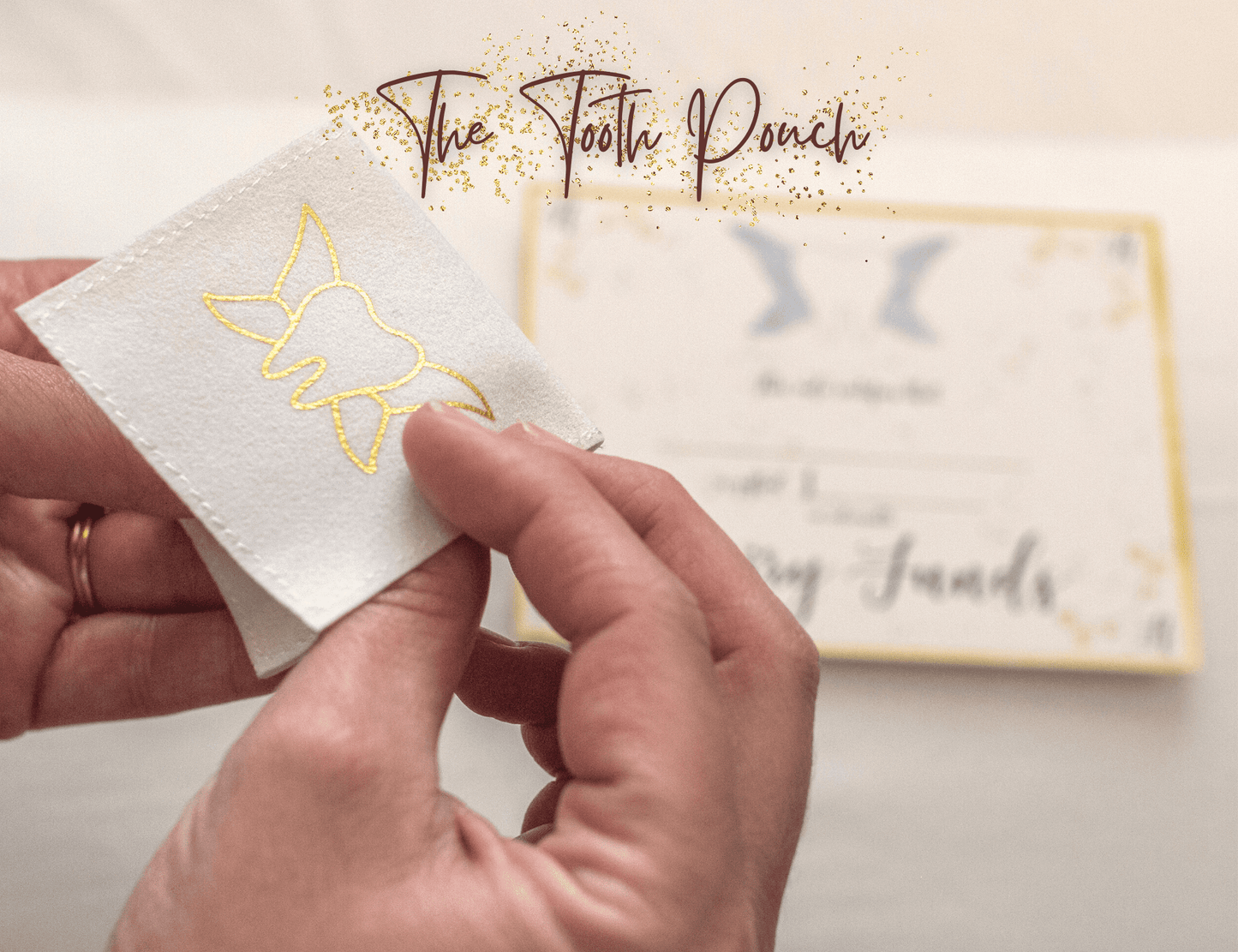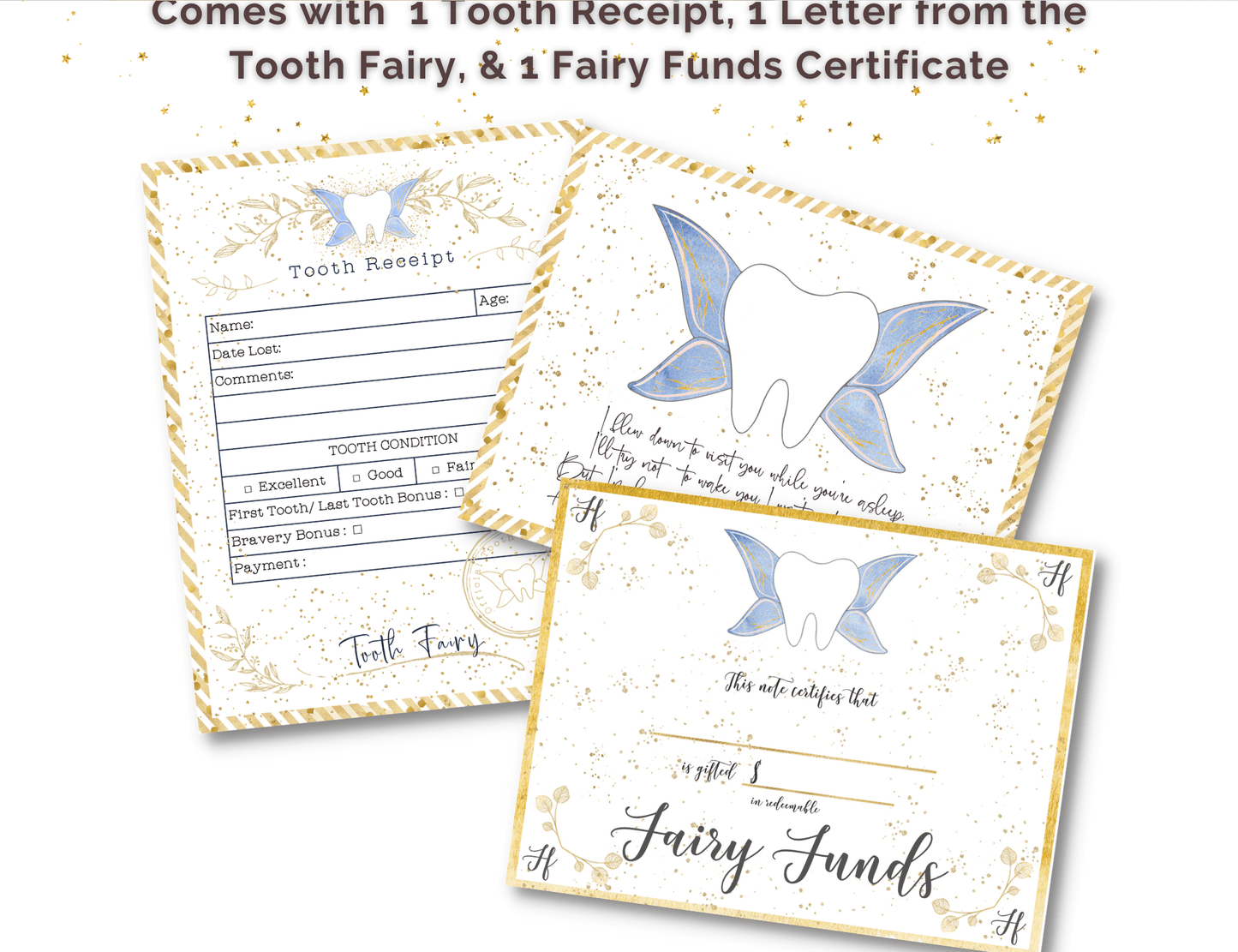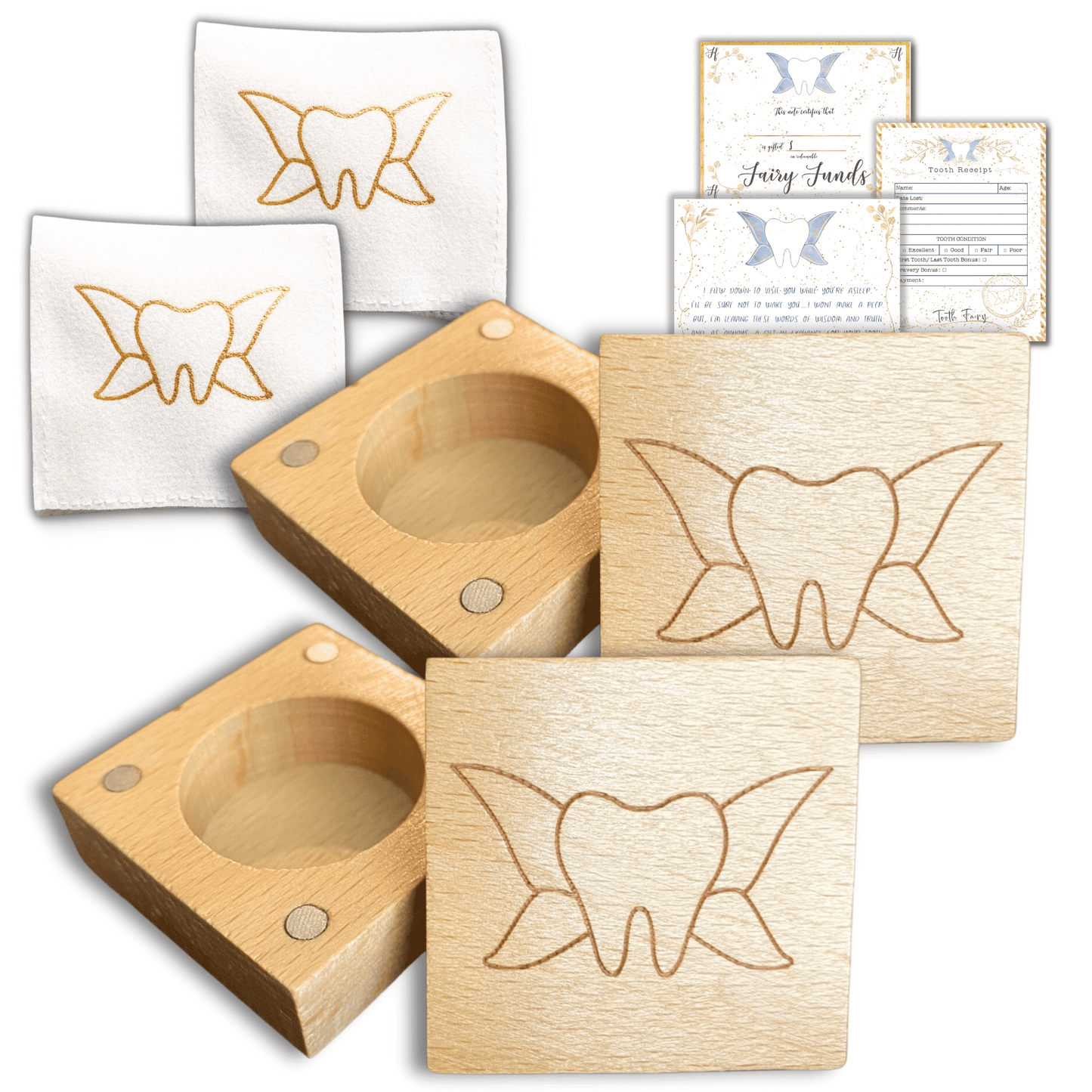 Free Shipping

Enjoy free shipping within the Continental United States.