Regular price
Sale price
$14.95 USD
Unit price
per
Sale
Sold out
Dive into the world of Tooth Be Told, our captivating 6x9 softcover book & Tooth Fairy Letter Kit, and embark on a thrilling adventure with three siblings as they navigate the whimsical realm of tooth fairy visits and the excitement and trepidation that come with them – in rhyme! This book is sure to humor both kids and adults alike at bedtime story time.
But that's not all – this kit is a treasure trove of magical surprises designed to make every tooth loss a cherished memory for both parents and children.
More about the Tooth Fairy Book Tooth Be Told: Inside the pages of Tooth Be Told, your child will be transported into the heartwarming tale of three siblings who embark on a dramatic evening filled with humor and wonder. This bedtime story not only soothes the anxieties surrounding tooth fairy visits but also adds a touch of excitement to the experience.
More about the Tooth Fairy Letter Kit: Take the enchantment to the next level with our Tooth Fairy Letter Kit. This magical and poetic collection includes five beautifully themed Tooth Fairy Letters written as poems from the Tooth Fairy to your child, each focusing on a different virtue: Kindness, Courage, Compassion, Generosity, and Selflessness. These letters inspire and uplift your child, just like Clara, one of the main characters, who shares her Tooth Fairy Letter on Courage with her brother Matthew, helping him discover the bravery within himself.
But that's not all the kit holds – it also includes:
5 Tooth Receipts: Authentic receipts from the Tooth Fairy herself, adding an extra layer of magic to the experience that help catalog the lost tooth, date, and any special anecdotes about that specific lost tooth.
5 Cash Alternative Fairy Fund Certificates: Encourage your child's financial wisdom with these certificates that offer an alternative to traditional monetary rewards. The Tooth Fairy can leave the gift of an experience, outing, or points or monetary equivalent that your home prioritizes.
5 Envelopes: Securely deliver the magical letters to your child in an official Tooth Fairy style.
5 Gold Sticker Seals: Seal your letters with the official mark of an "Official Tooth Fairy Visit," elevating the authenticity of the experience.
Soft Tooth Fairy Bag Tooth Holder: Safely store the precious lost tooth under your child's bed or use it as an exquisite addition to our 20 Moments of Tooth Pillow (Pillow not included in this kit but available separately in our store) within this soft tooth holder envelope.
Make every lost tooth a cherished memory and ignite your child's imagination with the "20 Moments of Tooth" Tooth Fairy Gifts Kit. Watch their eyes light up with wonder as they embark on an enchanting journey with the Tooth Fairy. This kit features the 6"x9" softcover Tooth Be Told book and includes everything needed to create magical moments that will be treasured forever.
Get your kit today and let the enchantment begin!
Shipping & Returns

Shipping is free within the Continental United States. Please contact us at 20momentsoftooth@gmail.com to inquire about returns or exchanges.
Share
View full details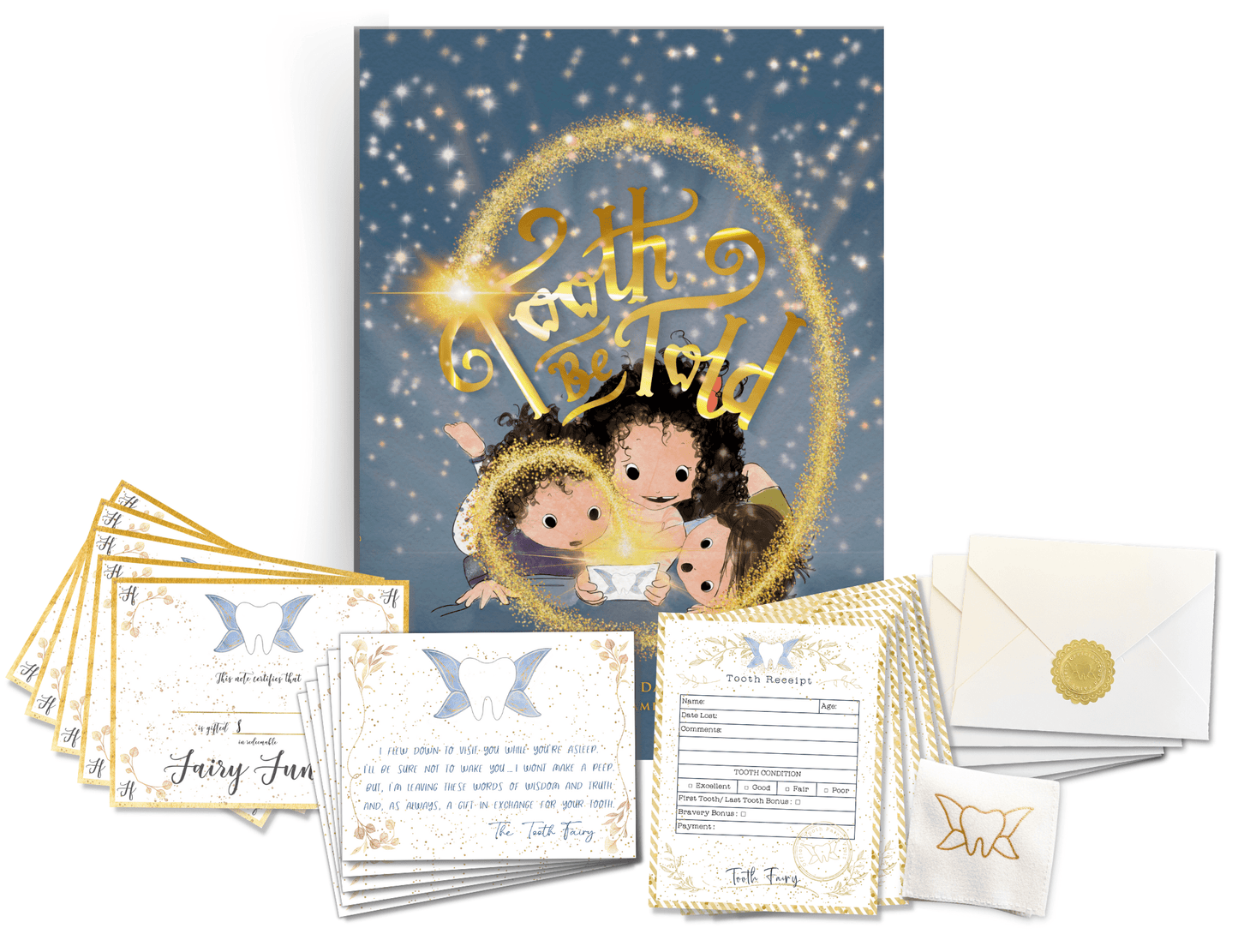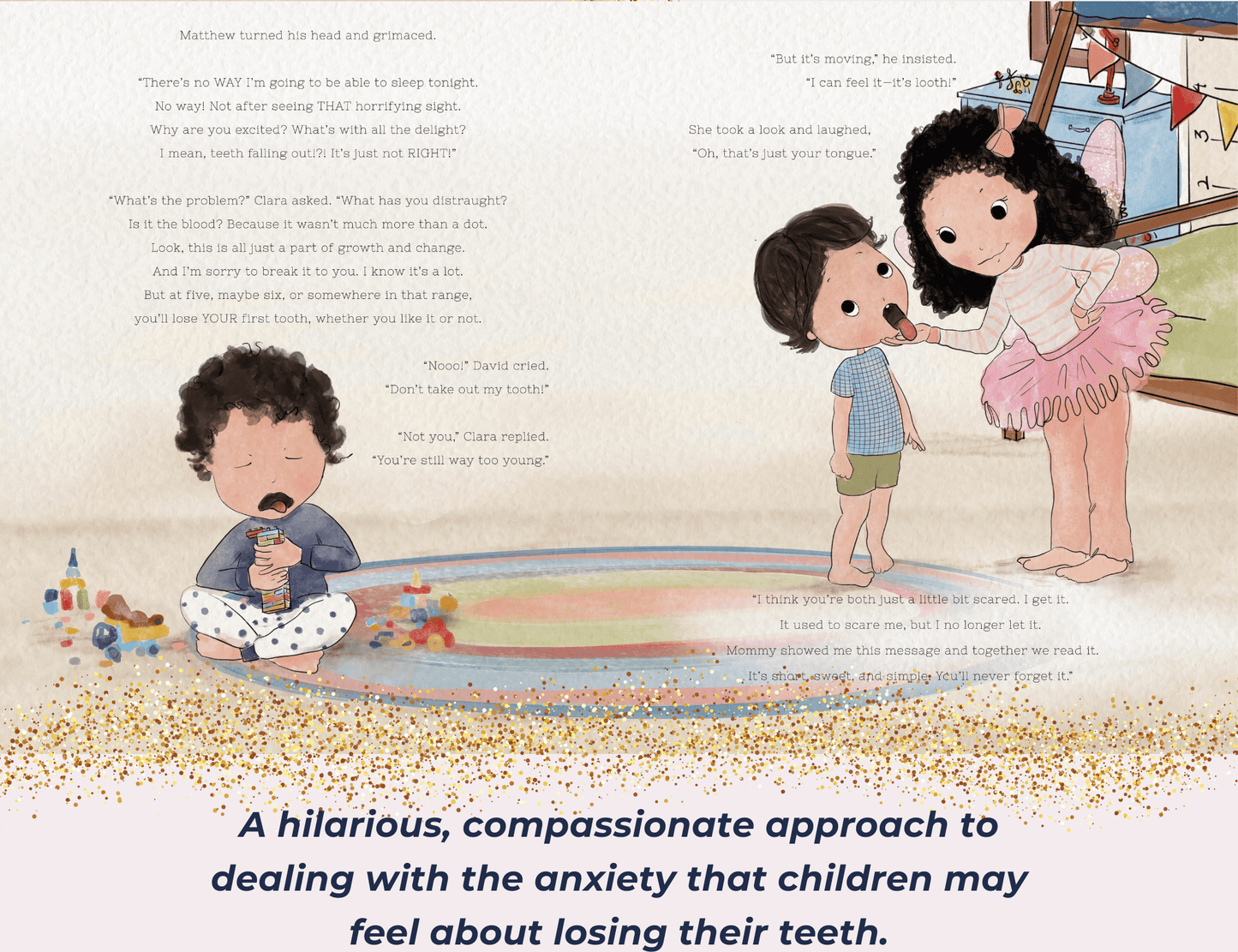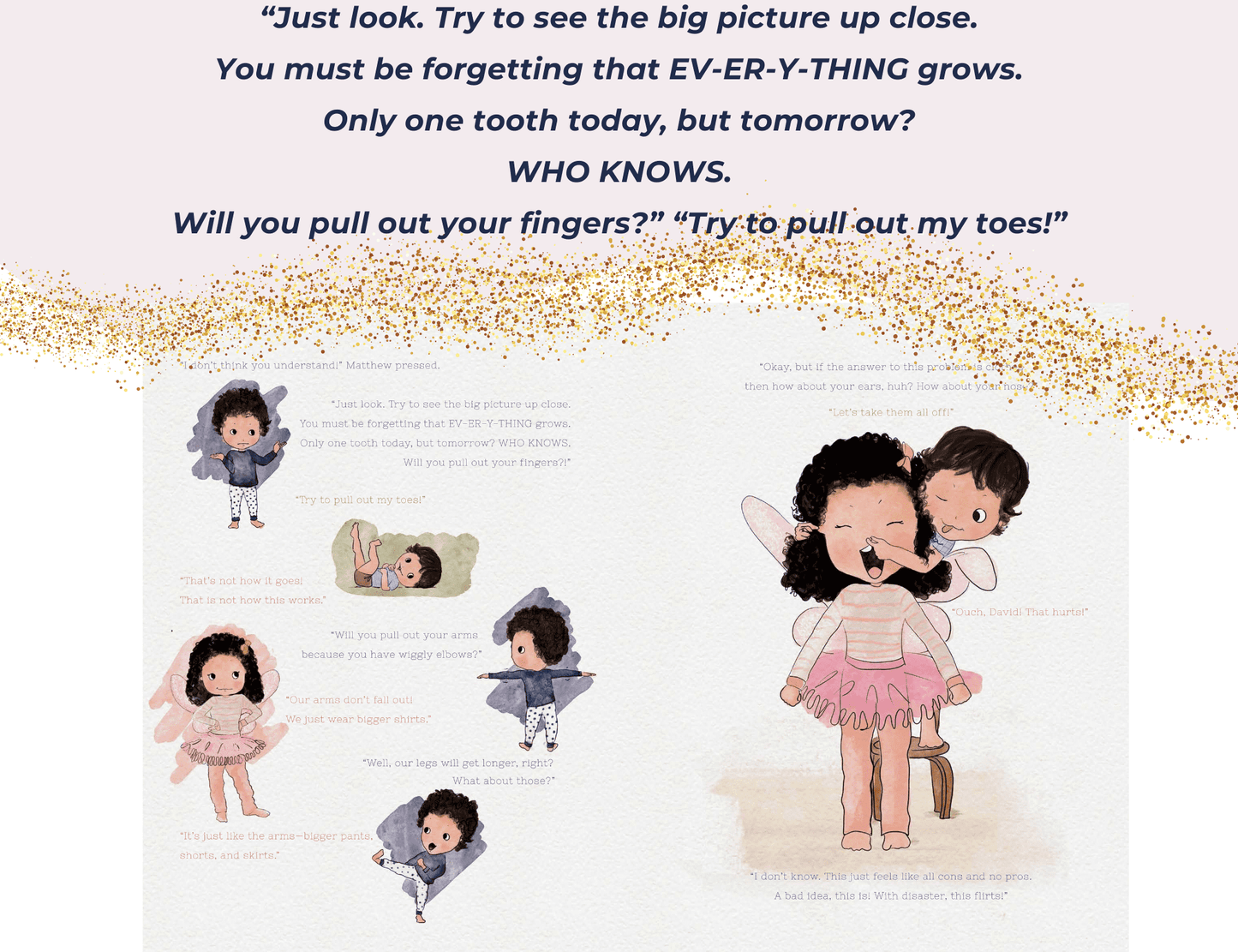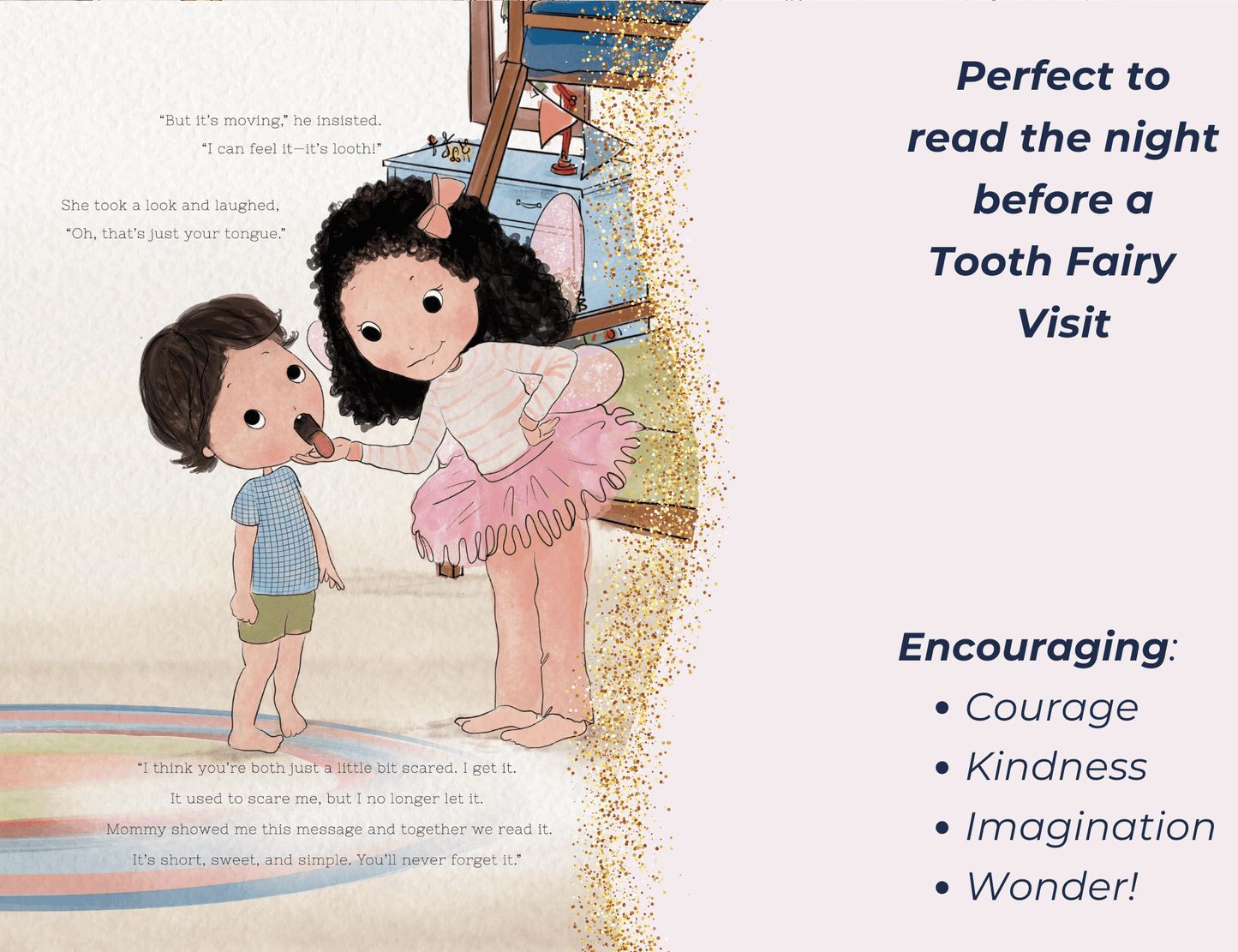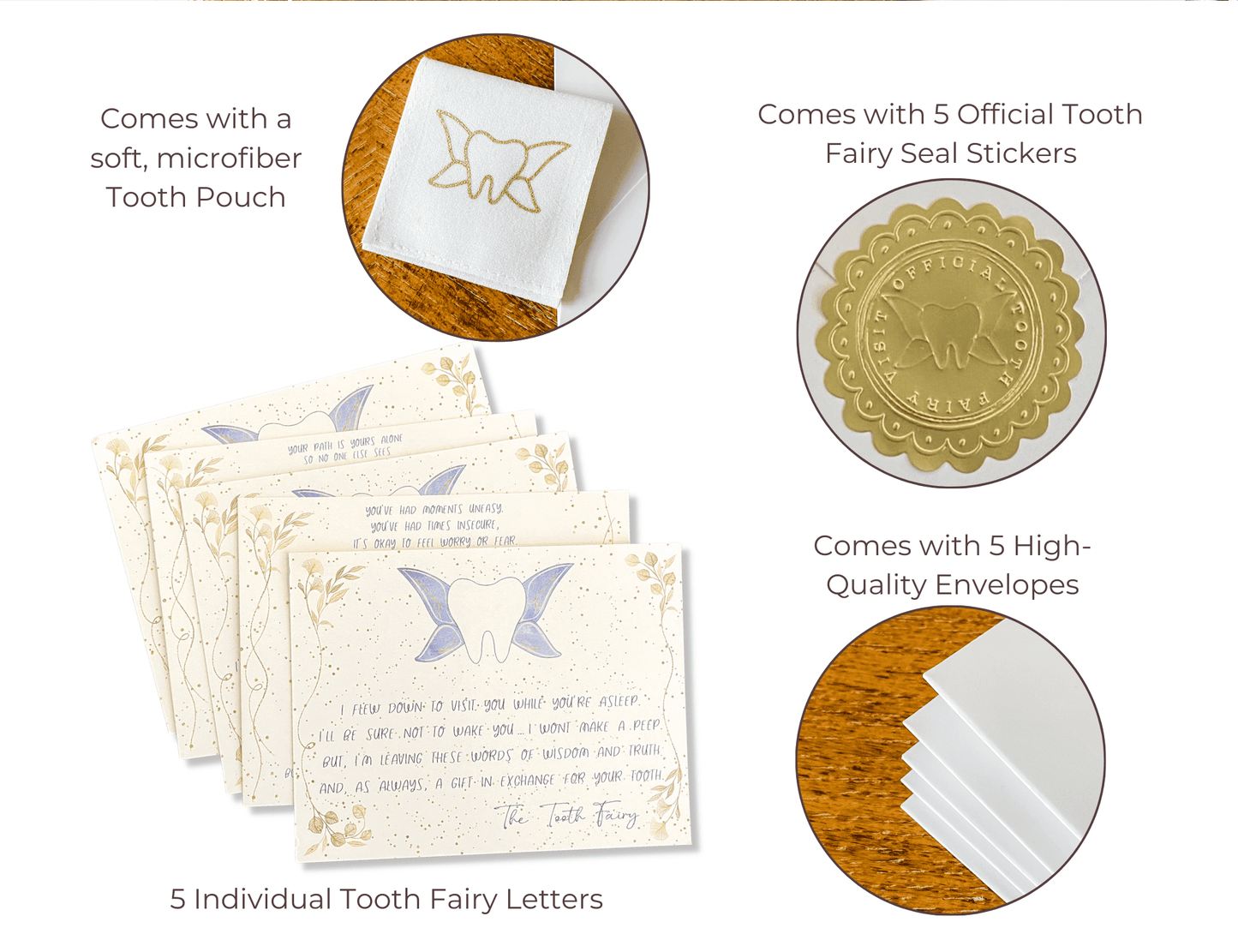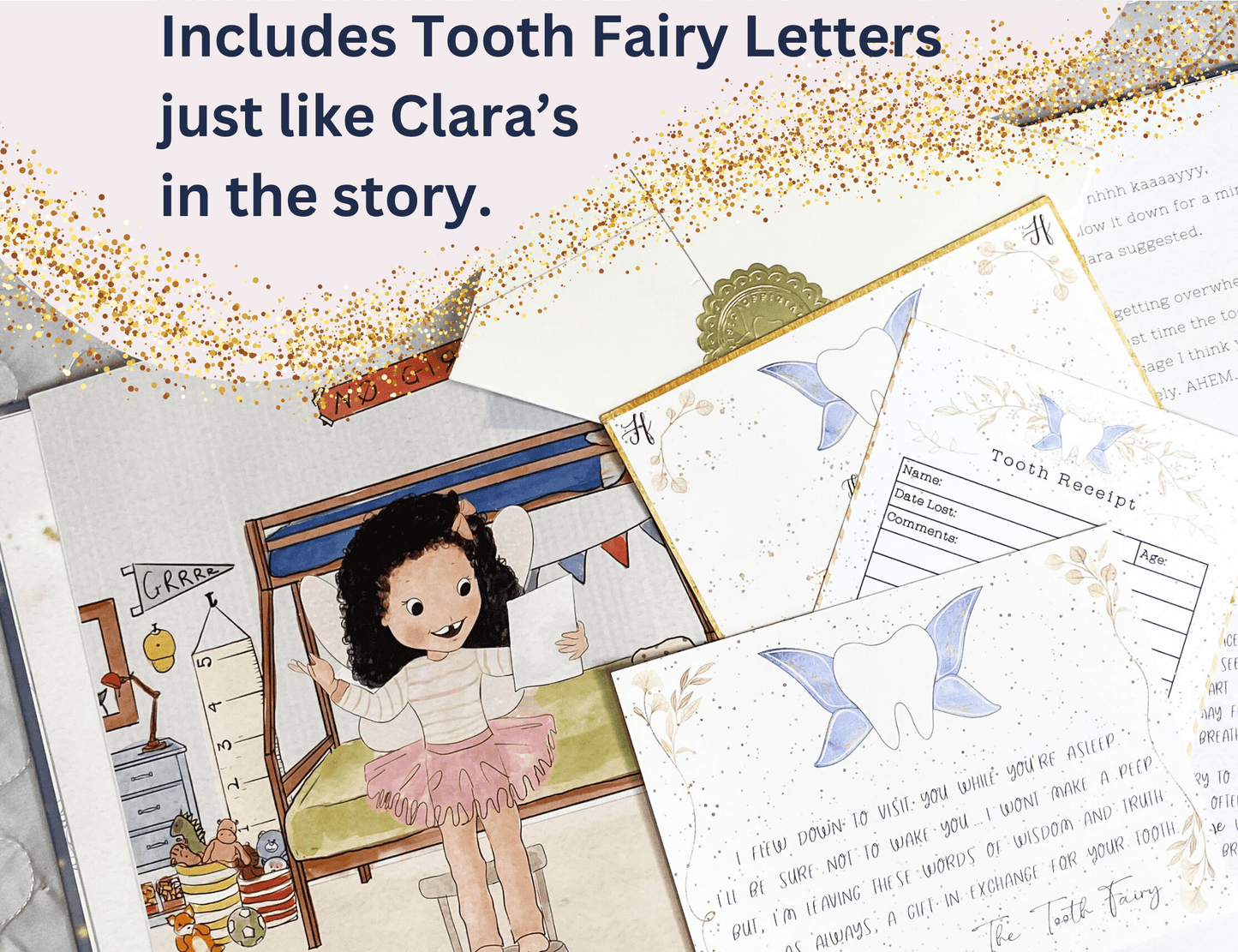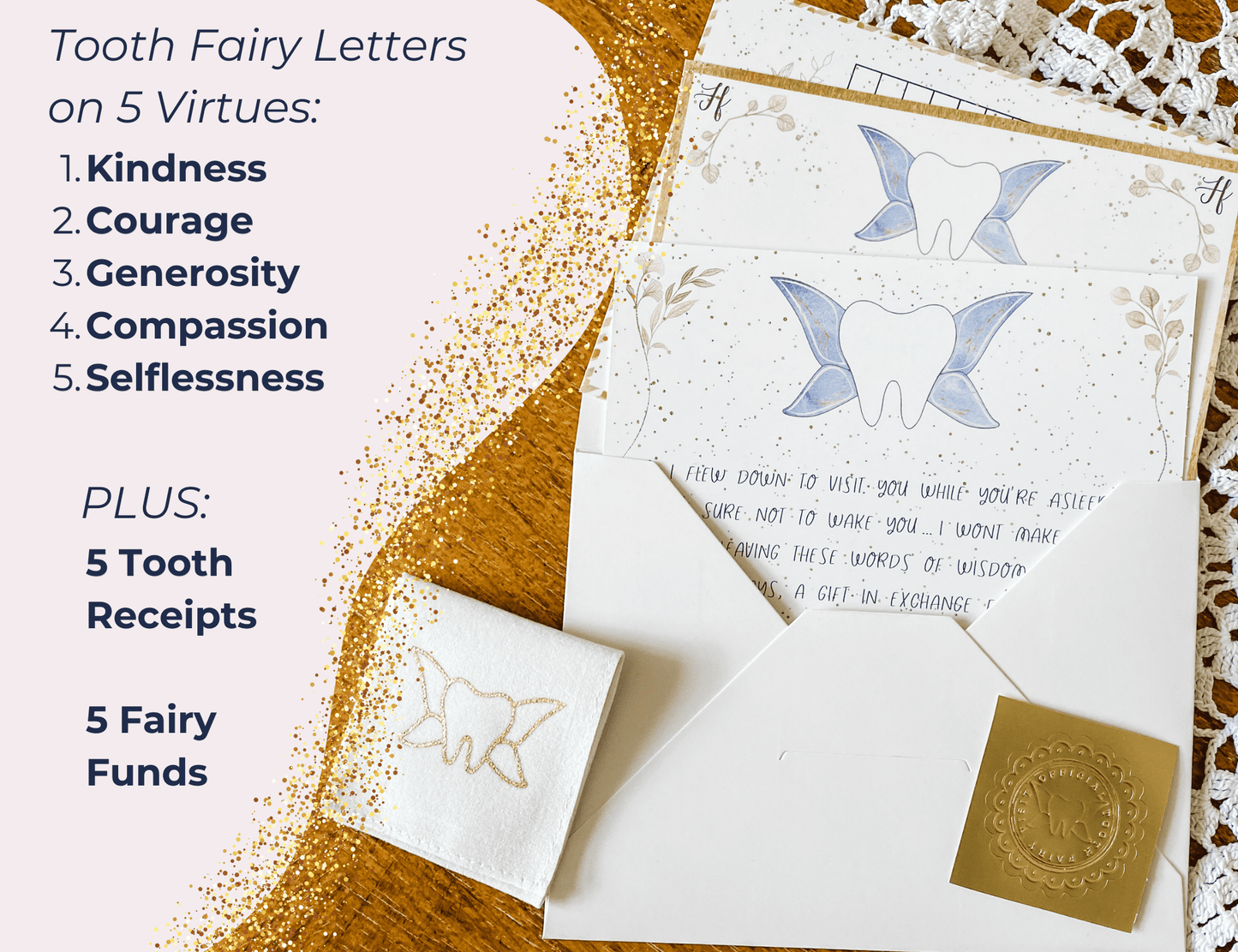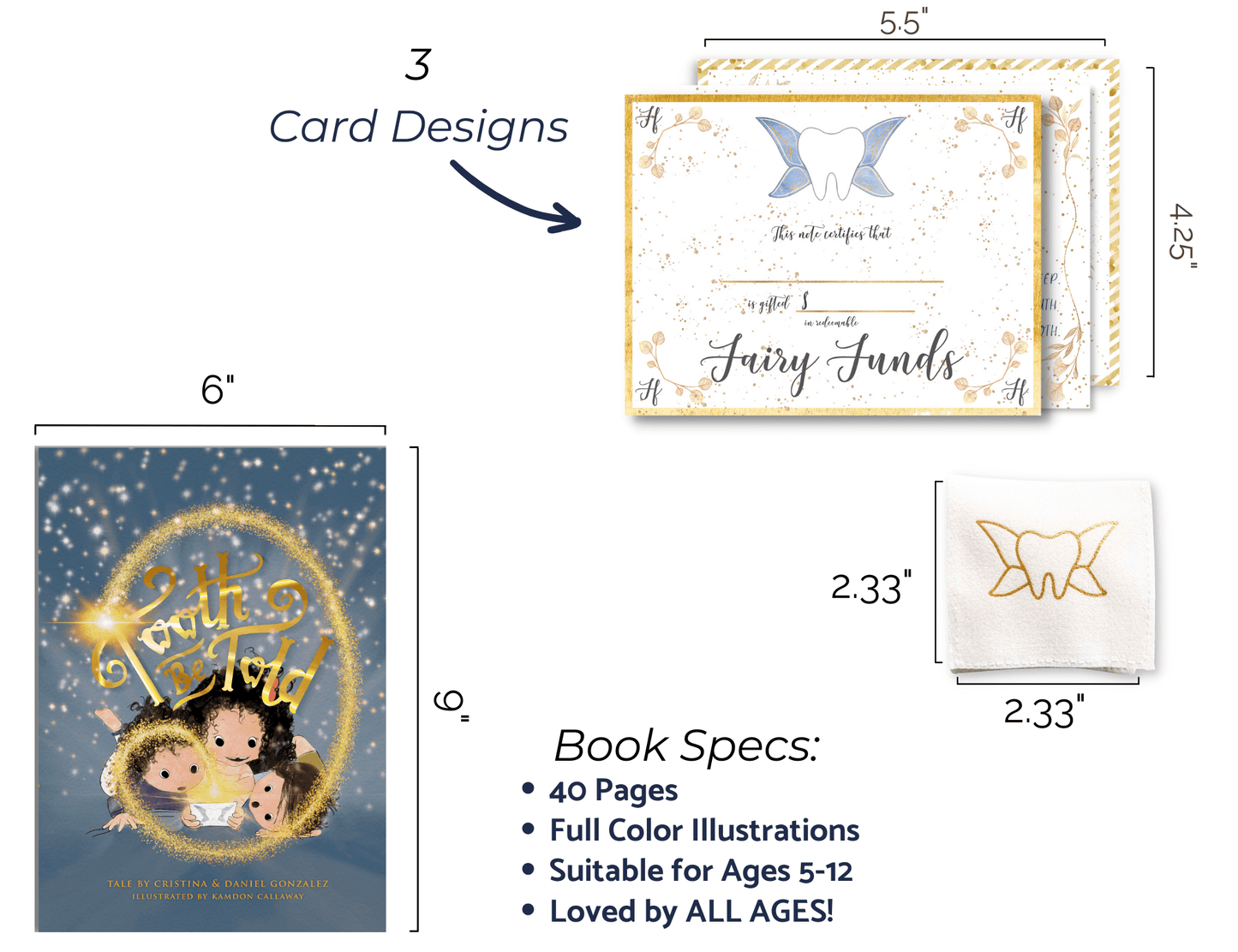 Free Shipping

Enjoy free shipping within the Continental United States.