Regular price
Sale price
$29.99 USD
Unit price
per
Sale
Sold out
Magical Tooth Fairy Pillow Kit for Kids
Enchanting Experience: Create unforgettable memories as your child loses their first tooth.
Tooth Be Told Book: Dive into the whimsical world of the Tooth Fairy through a heartwarming story of sibling love.
Reversible Sequin Pillow: Cozy, snuggly pillow with a special pocket for the tooth and a magical poem.
Inspirational Fairy Letters: Uplift your child with themed letters and beautiful Tooth Fairy accessories.
As your child prepares to lose their first baby tooth, our Tooth Fairy Pillow Kit offers a magical experience that turns this milestone into a cherished memory.
Journey into a Fairy Tale With the "Tooth Be Told" Book, immerse in a heartwarming tale where siblings uncover the magic of the Tooth Fairy. Through humor and drama, this bedtime story welcomes your child into a realm of wonder.
The Essential Tooth Fairy Pillow More than a plush companion, this pillow becomes the cornerstone of the Tooth Fairy tradition. With reversible sequins unveiling a mesmerizing Tooth Fairy portrait, a soft pocket holds the precious tooth and a heartfelt note, setting the stage for the awaited fairy visit.
Letters from the Enchanted World Elevate the magic with our Tooth Fairy Letter Kit. Inspire your child with five themed letters encompassing values like Courage, Kindness, and Generosity. Watch them relive Clara's letter-reading moment, motivating her brother to find courage. The set further includes Tooth Receipts, Fairy Fund Gift Certificates, and a special Tooth Fairy Pouch.
Embark on a Fairy-Tale Adventure Stimulate your child's imagination and make every tooth-loss experience a magical event. Witness the spark in their eyes with each visit from the Tooth Fairy.
🌟 Order Now and start a captivating tradition with your little one! 🌟
Shipping & Returns

Shipping is free within the Continental United States. Please contact us at 20momentsoftooth@gmail.com to inquire about returns or exchanges.
Share
View full details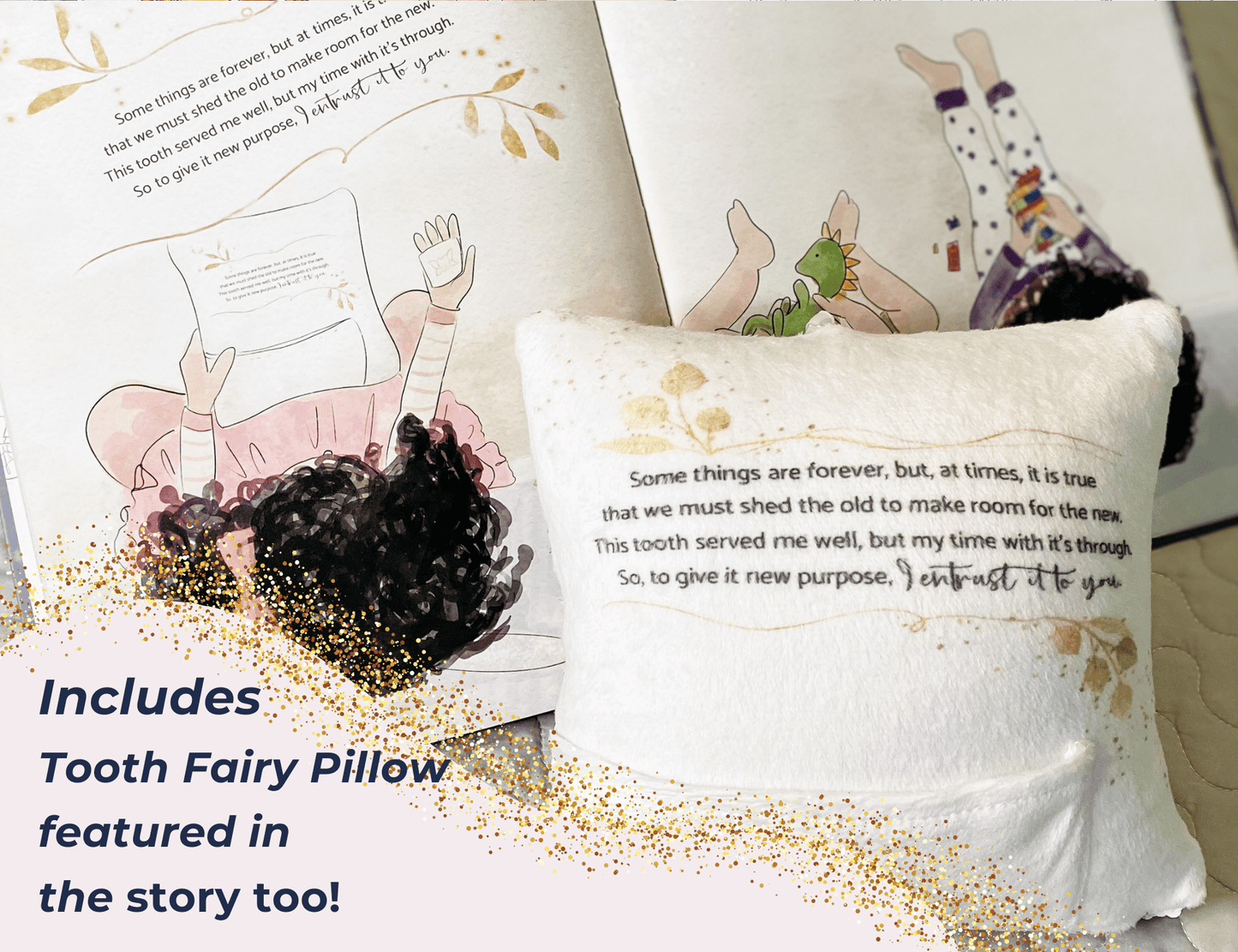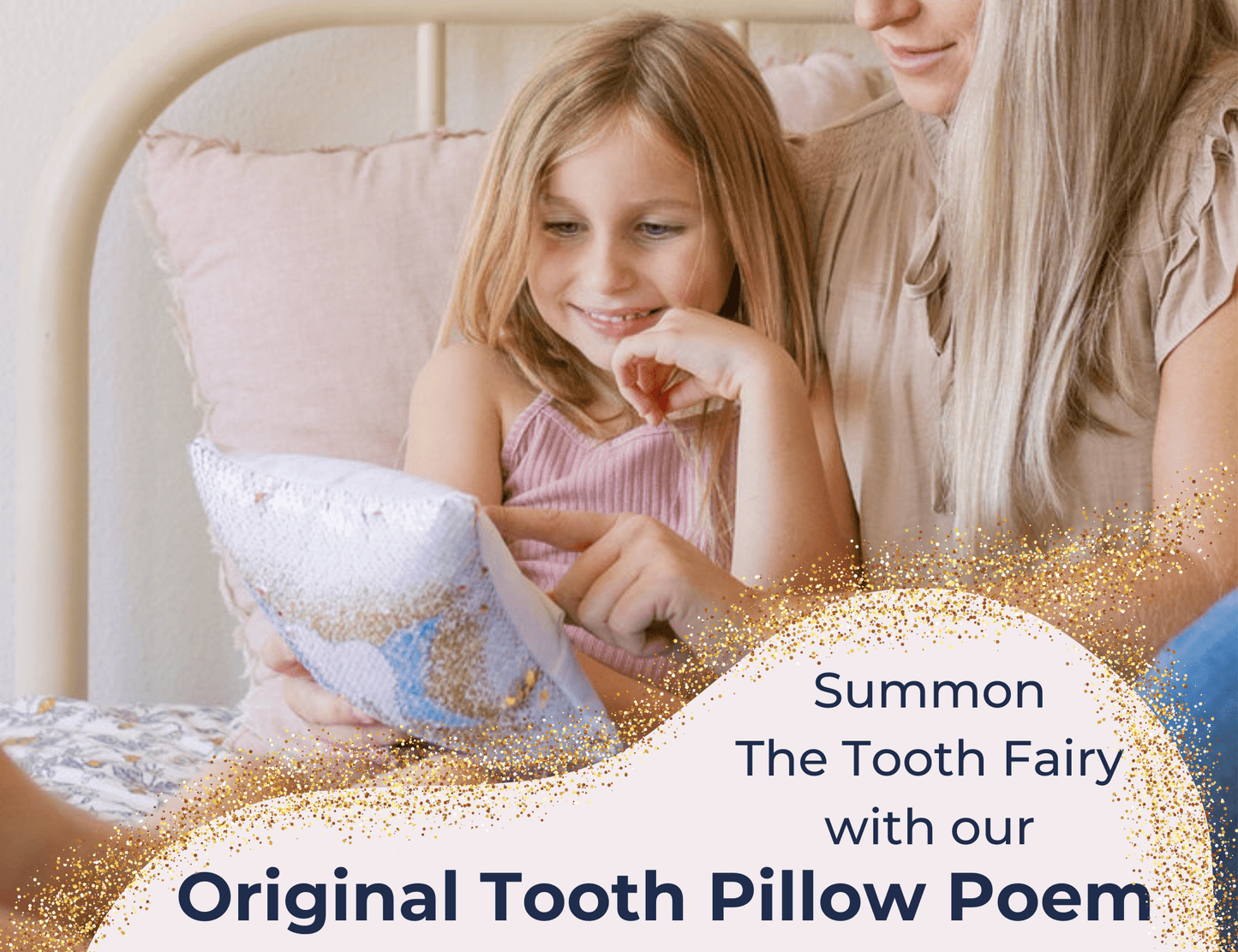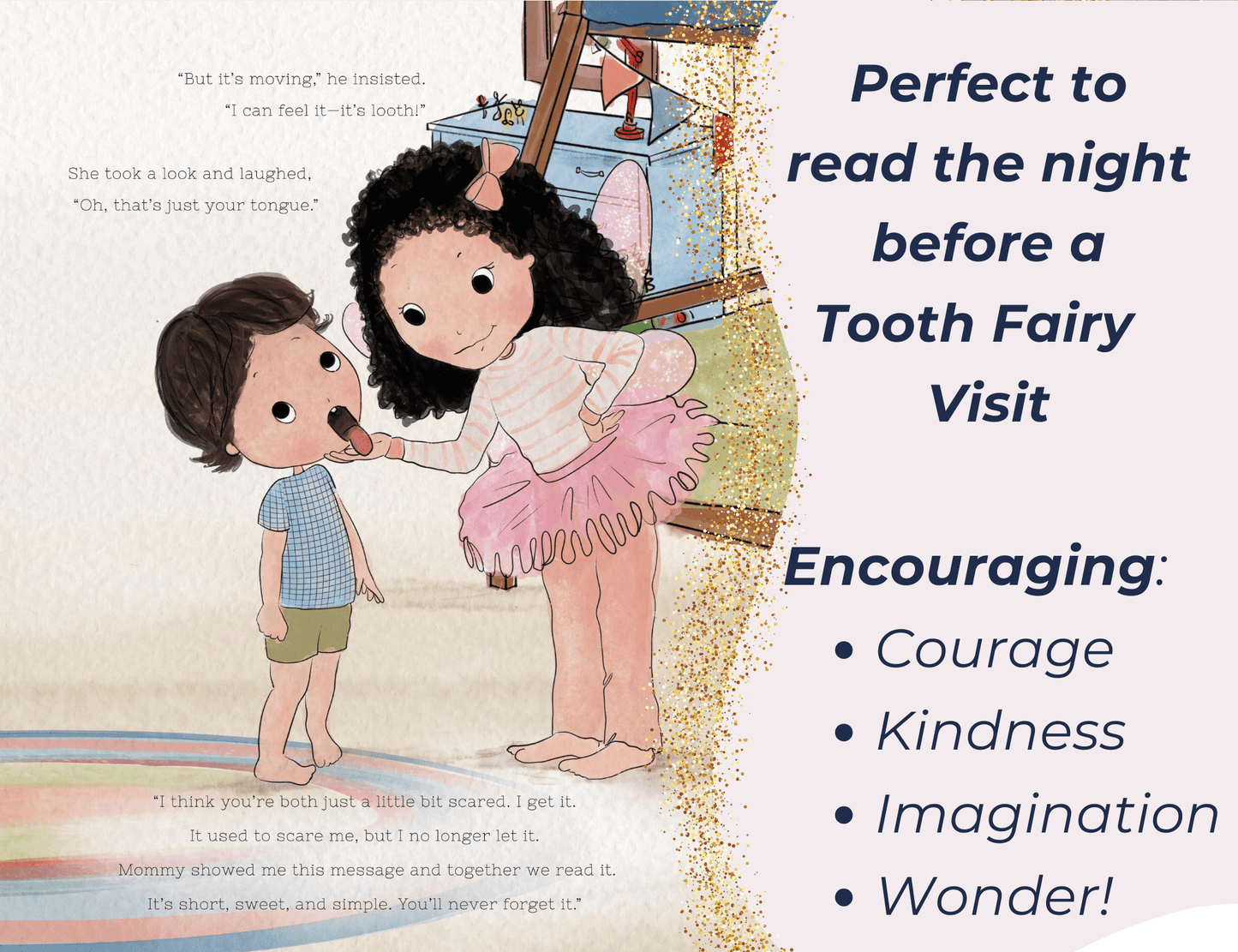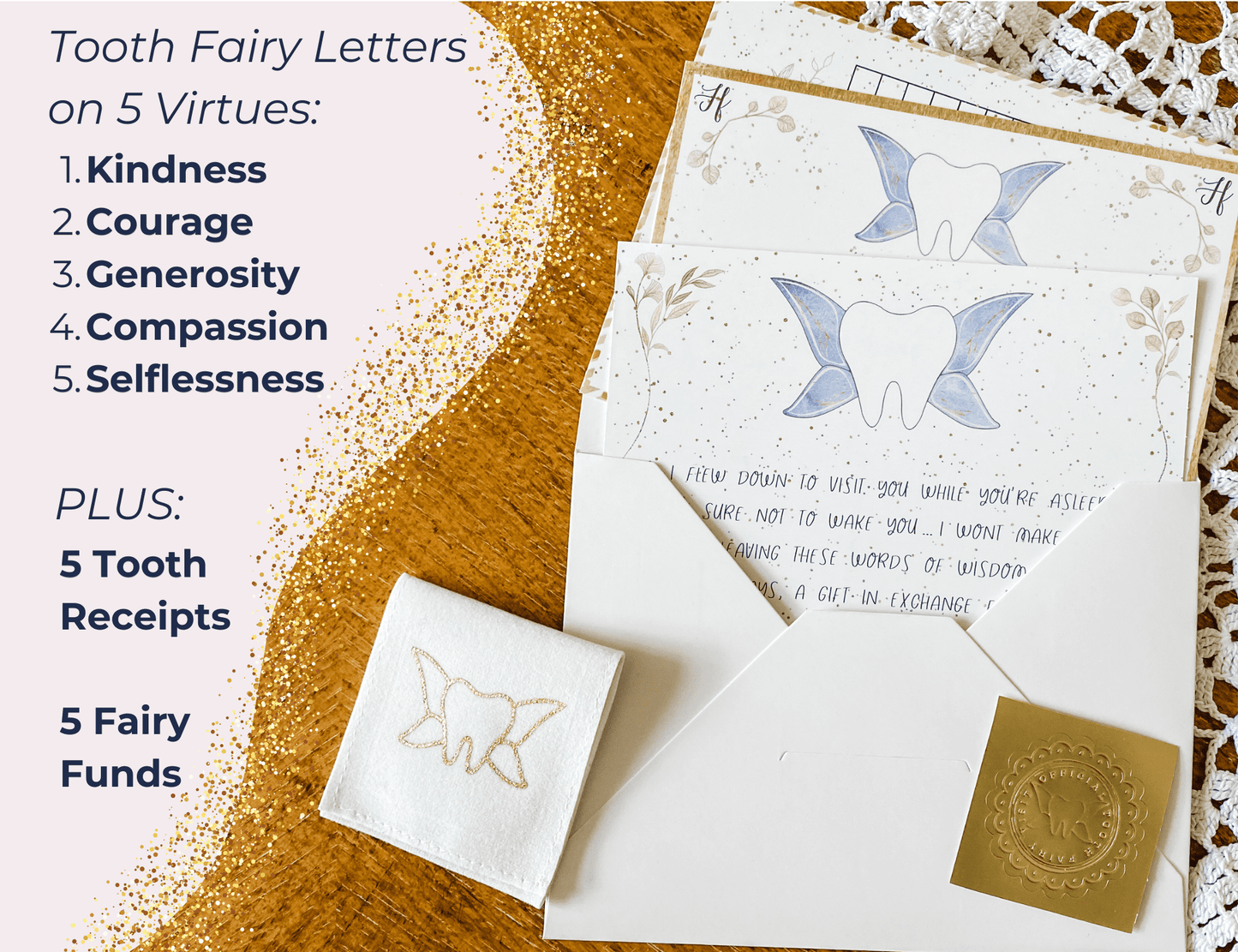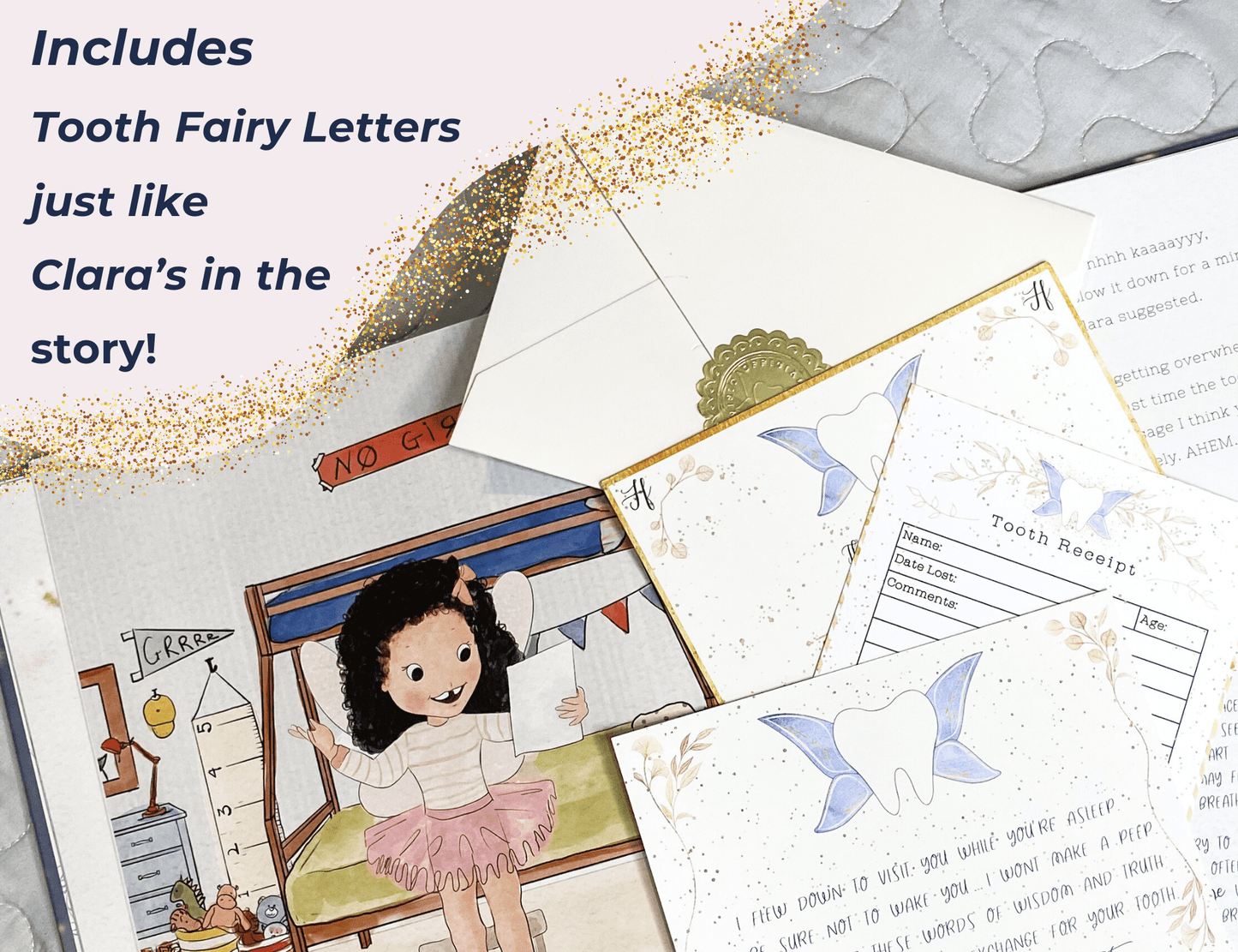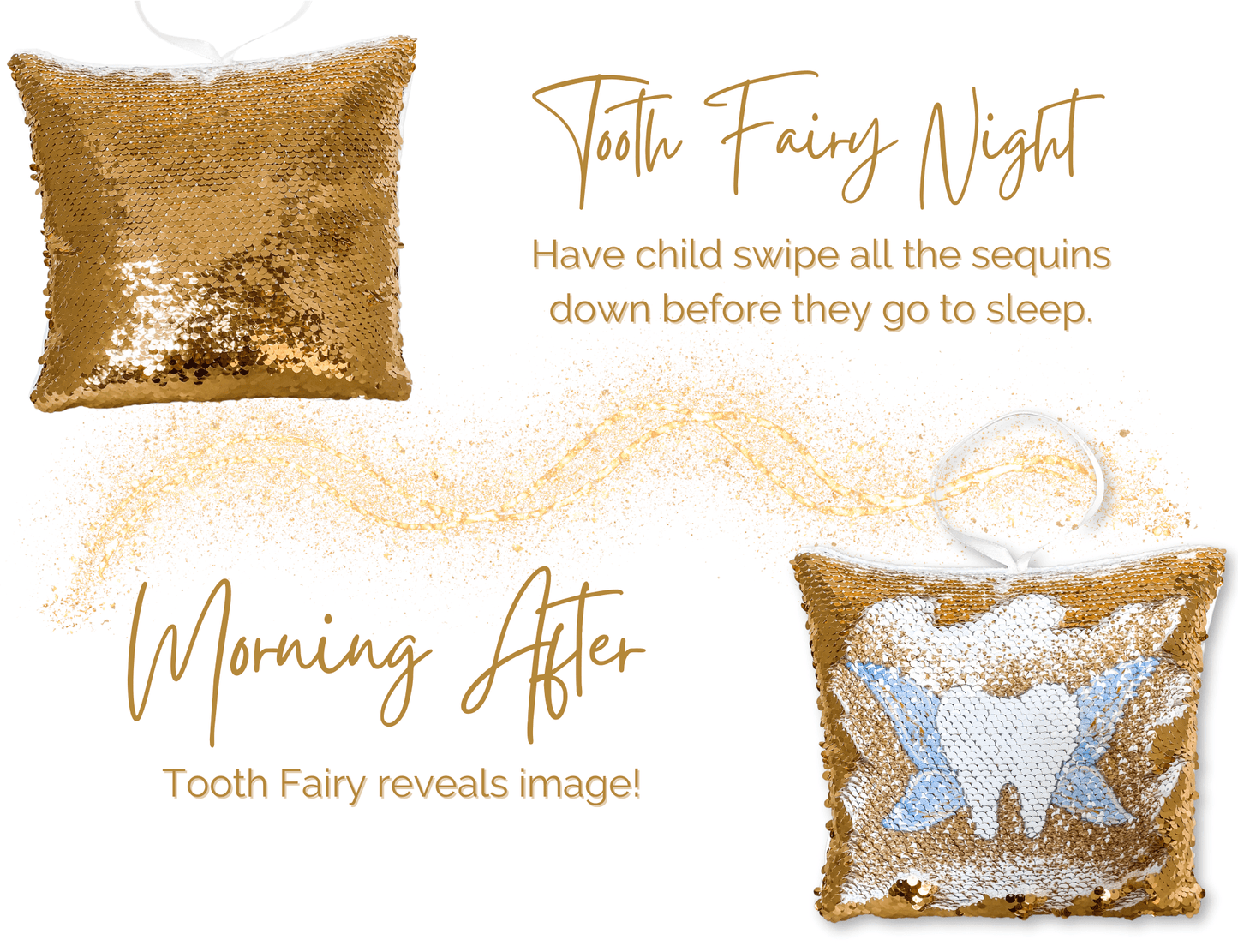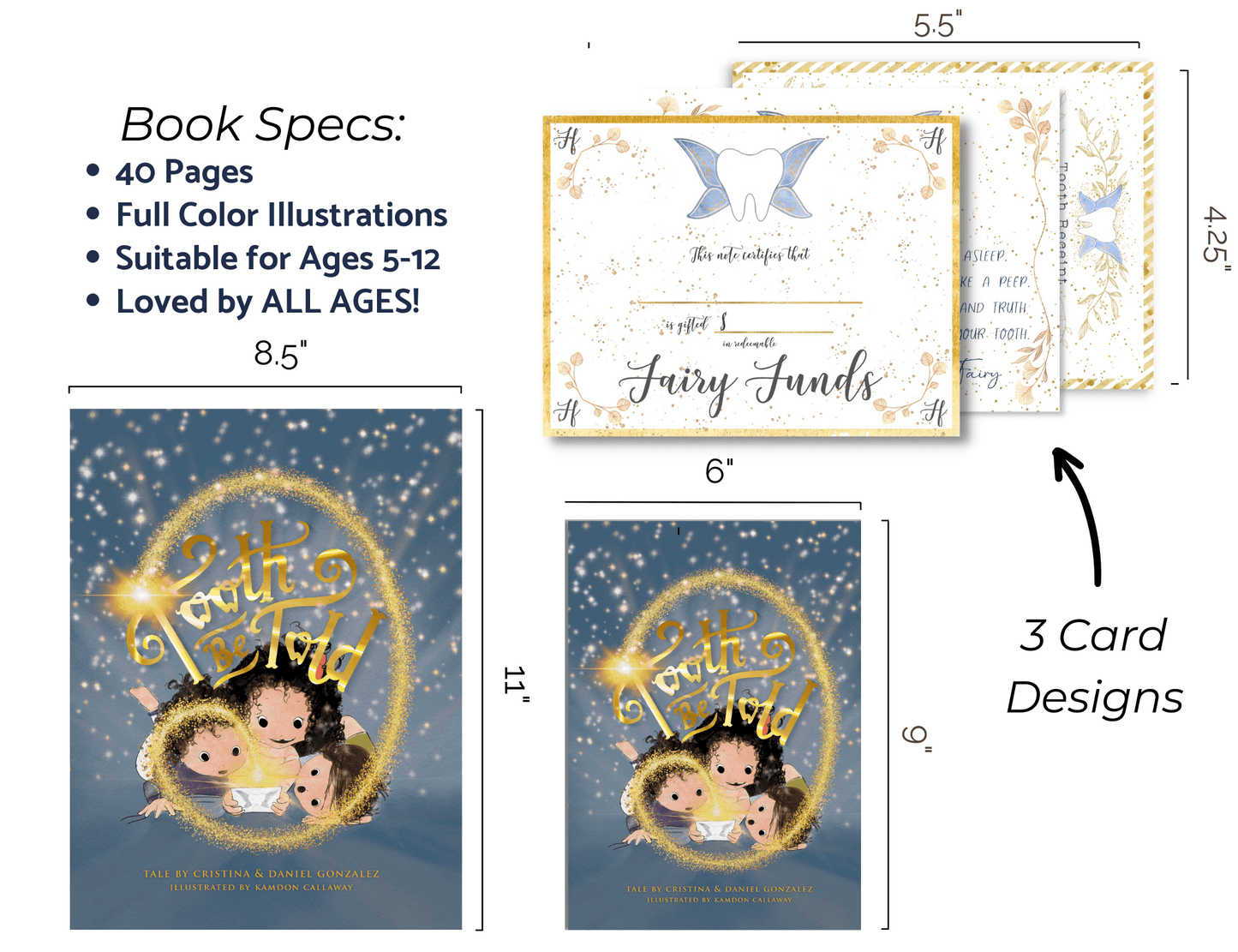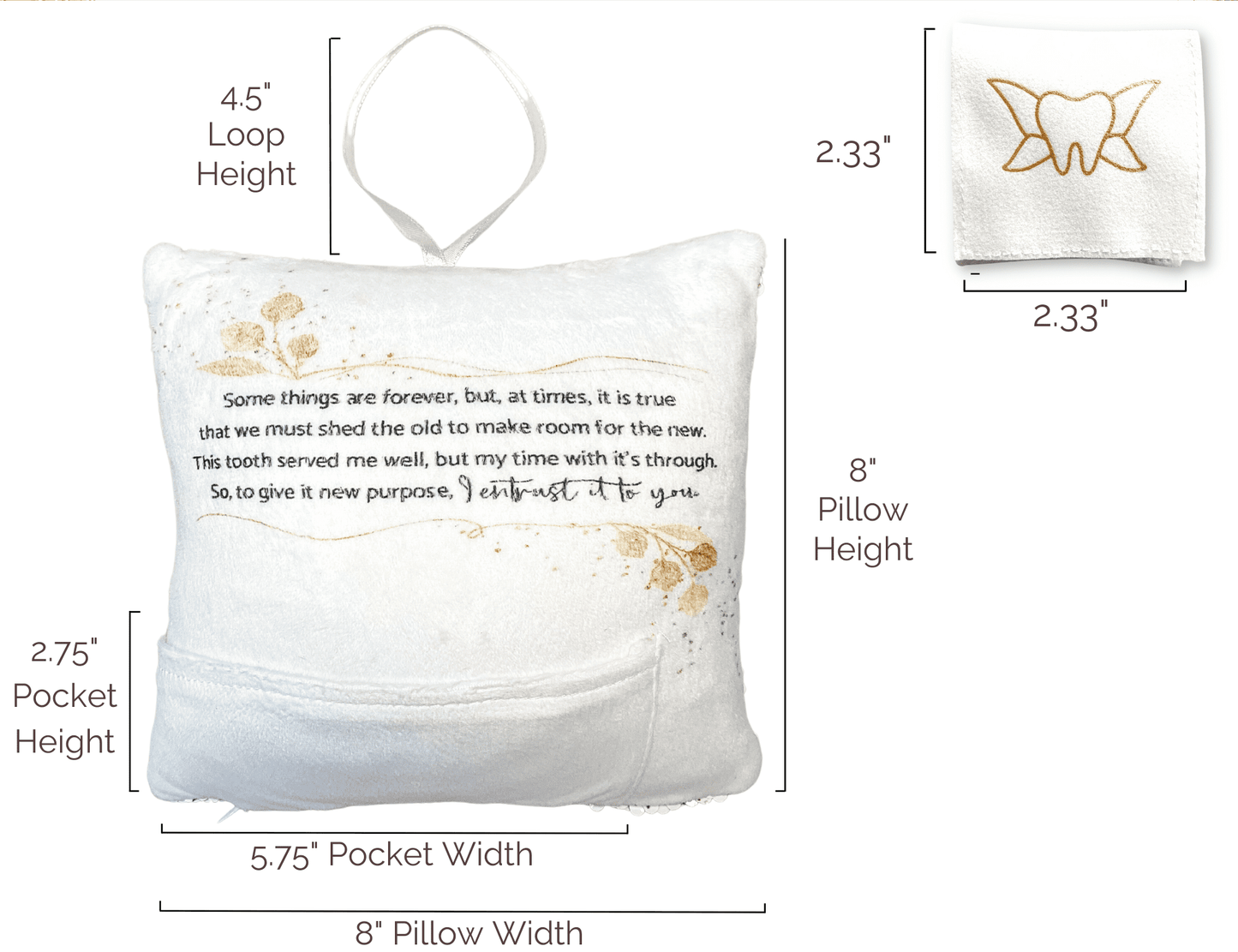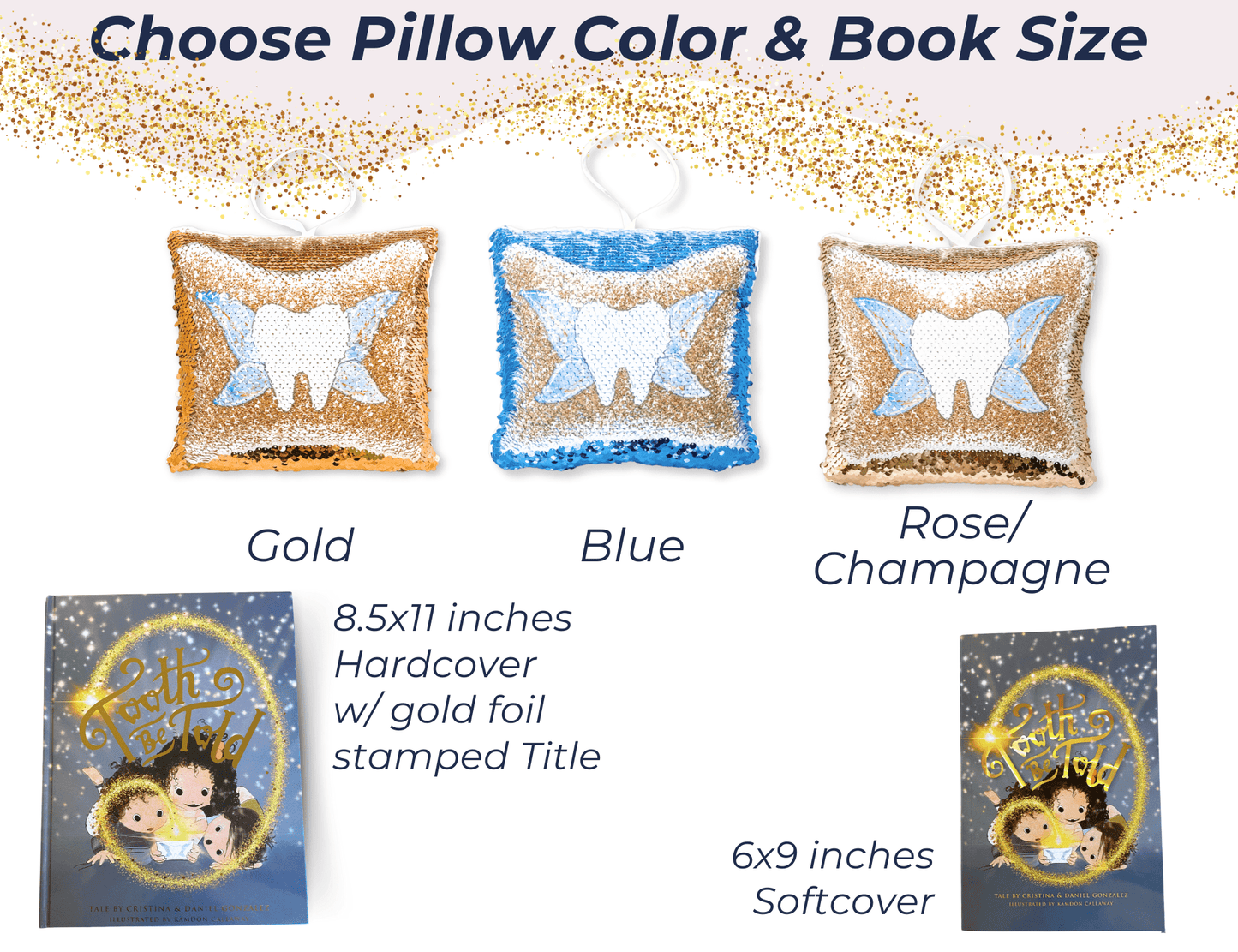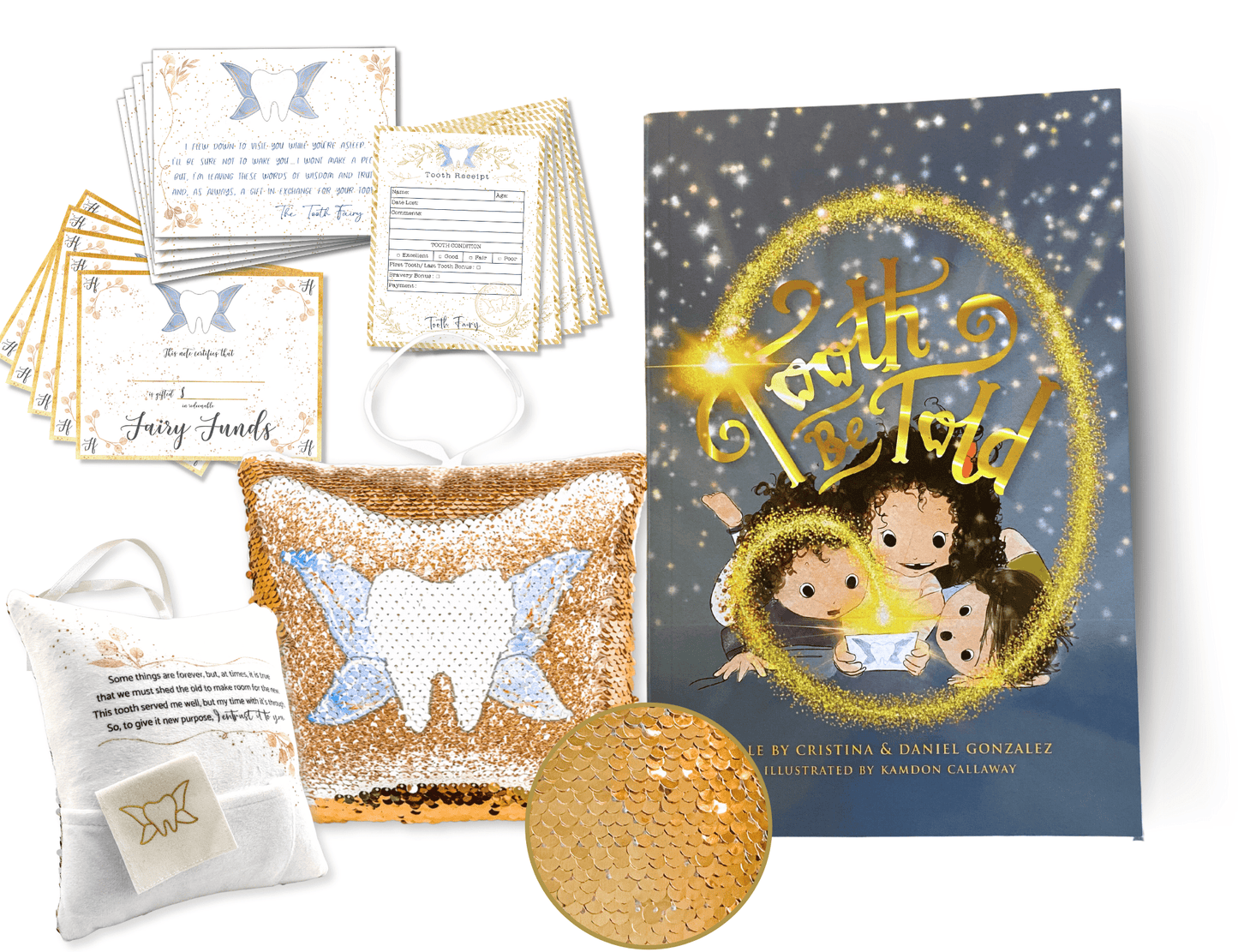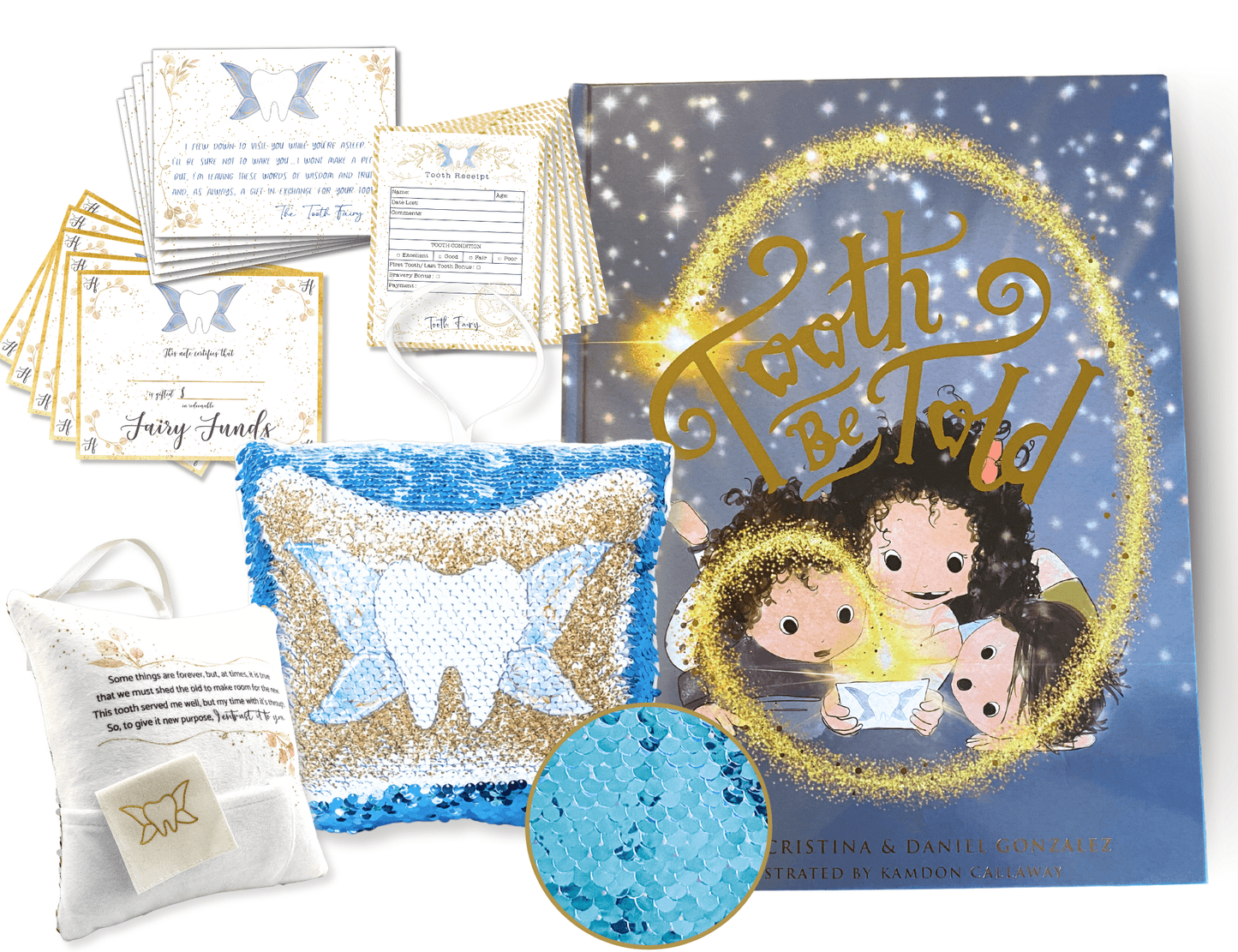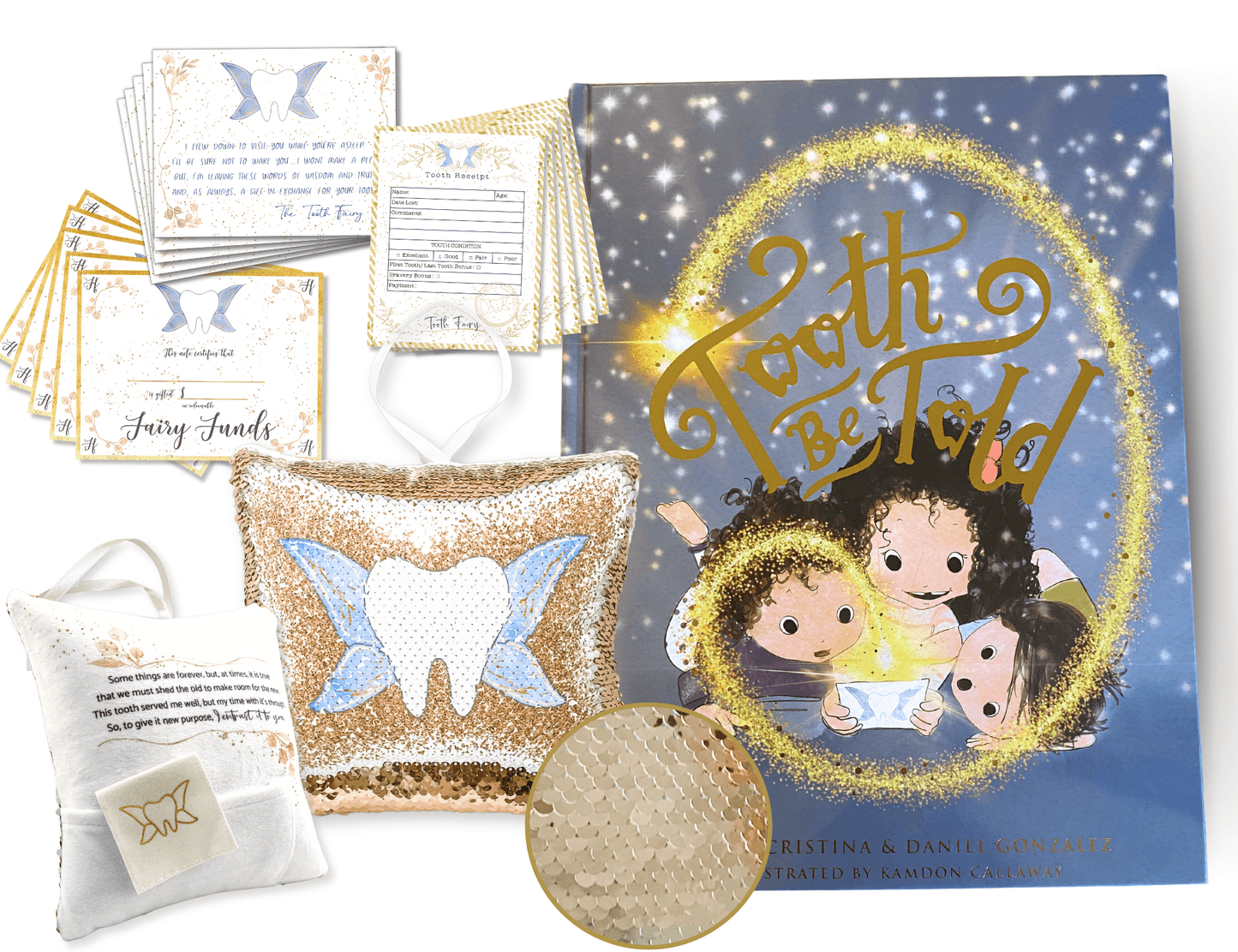 Free Shipping

Enjoy free shipping within the Continental United States.